Wait, it's 2023?
Oh, Happy New Year!
Quick Summary
Happy New Year from the OWCN!
I can't believe January is almost over. Since November, the OWCN has been busy responding to at least one oiled wildlife event at a time.
It started with the Tanzanite Park Incident in November, which kept us very busy for most of November and December with a number of Canada Geese and, of course, the North American beavers that you may have seen on social media. Five incidents later we are now responding to a mystery event in Ventura, which has been confirmed to be consistent with Monterey Formation seep oil. Many of our Network members are currently inundated with oiled seabirds, mostly Western Grebes, as a result. Although many of these events have not been large enough to engage the entire Network, we have kept a handful of our Member Organizations and many of our responders throughout the state quite busy. Thank you for responding!
Since we have been so busy with spills (which is job #1 for us), there are A LOT of things that have had to be put on hold to give us the space to respond. This includes updates to responder profiles, processing new responder applications, HAZWOPER refresher certificates, trainings & engagements and developing new protocols, to mention a few. So, if you're waiting for a response to an email or an updated HAZWOPER certificate, know they are coming soon. We are working as hard as we can to catch up. Also, are you wondering when we might publish our 2023 training and engagement schedule? It's coming! Expect to hear more about our 2023 offerings sometime in February.
We thank you for your patience and continued commitment to oiled wildlife. We look forward to seeing many of you in 2023- hopefully for something other than a spill! With that, I will leave you with an image of one of the beavers we cared for during the Tanzanite Park Incident. They are very unique creatures and might be my new favorite animal!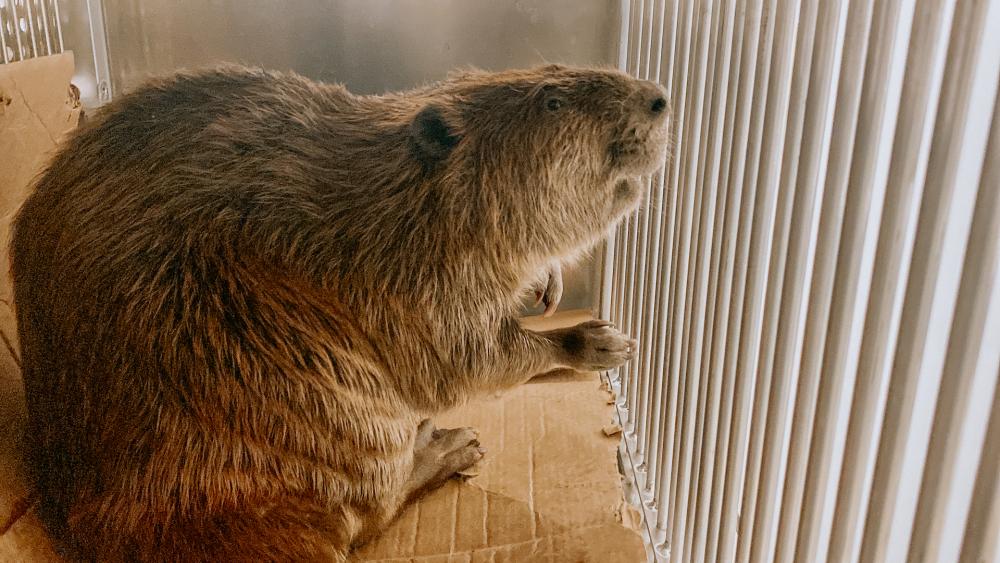 The OWCN Management Team wishes everyone a happy and healthy New Year.
Danene Birtell
Readiness Coordinator, Care Operations

Tags