Jewelry on Birds: The Importance of Banding (and Managing your Inventory!)
Maybe you have gone birding and seen a bird with a band on it, or been strolling the beach in southern California and seen a banded Snowy Plover? If so, consider yourself lucky! Seeing a banded bird (especially if you don't know where to look) is a bit of a rare sight, even though the USGS's Bird Banding Lab (BBL) works around the clock to help manage and keep track of all the bands that researchers use as well as all the band "returns" that get reported back to the BBL when birds with bands are spotted. Since 1960, around 82 million "encounters" (reports of banded birds) have been reported, which is a staggering number and highlights the magnitude of this effort!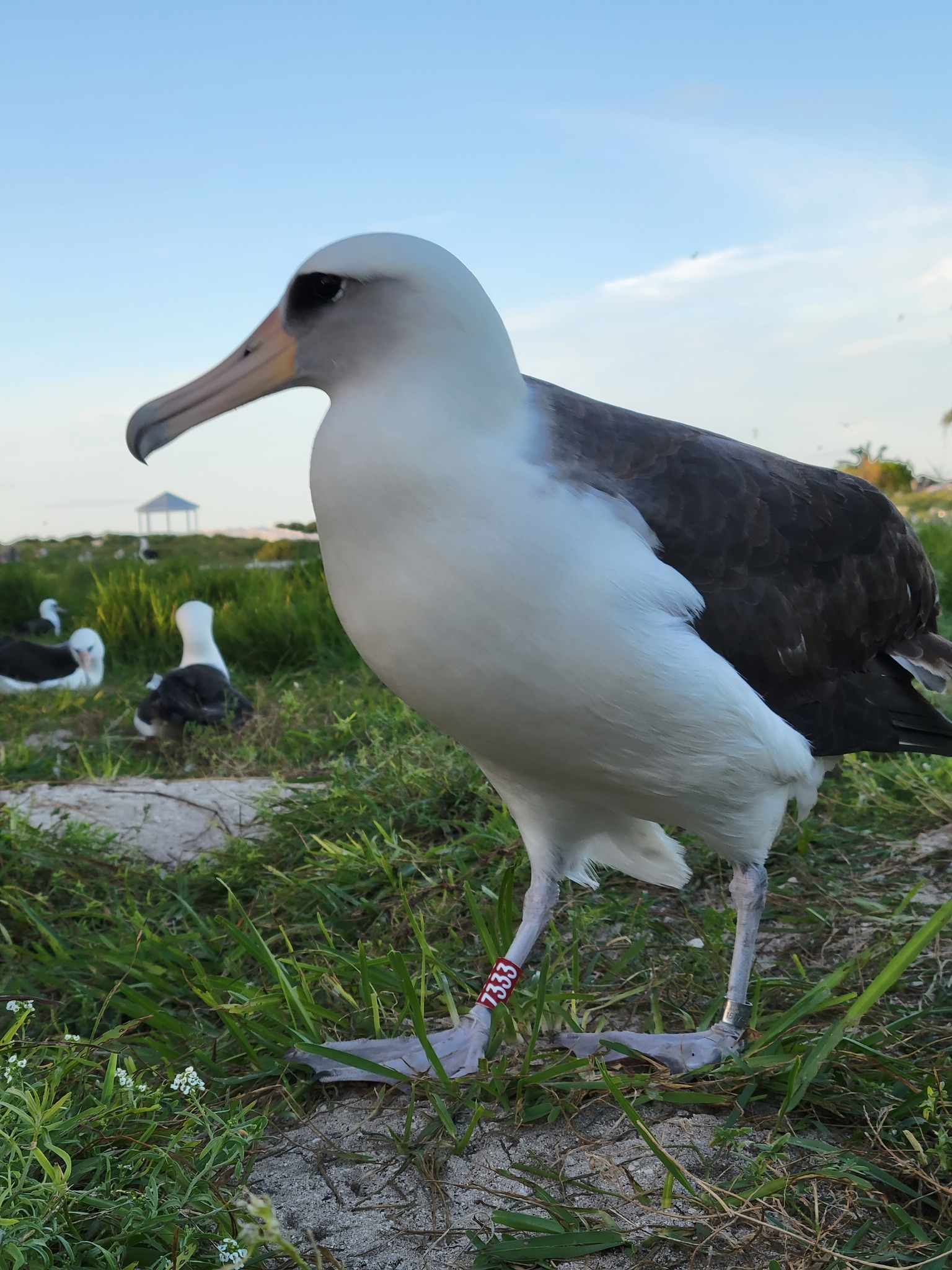 Banding (or "ringing", if you are in the UK) is incredibly useful for extracting all sorts of information about this vast and diverse group of animals – birds. It is by banding birds (a relatively cheap endeavor, and easy to do if one is already handling the birds, as we do in rehabilitation) that we obtain great information about bird survival, migration, age, etc. A great example of the value of banding is a particular and very special Laysan Albatross named Wisdom (Band # Z333), who was first banded in 1956 after she laid an egg, which makes her at least 71 years old and the oldest known wild bird!
When the Oiled Wildlife Care Network (OWCN) is activated for a spill, before the birds in our care are released from rehabilitation, we always try to band them, as reports of these birds has the great potential of providing us with crucial information about their survival post-release. However, with so many bands in our inventory (as we don't know what species will be impacted so we have bands of pretty much every size – from a hummingbird to a pelican), it is important to keep these bands properly inventoried and organized. However, this is easier said than done and can be a herculean effort when you have as many bands as we have (over 15,000!).
With a bit of this background in mind, I wanted to introduce you to April Maravilla, a UC Davis senior undergraduate that has been helping us organize our band inventory since last fall. I will turn it over to April to give you a brief introduction.
"I'm a 4th year UC Davis undergrad majoring in Wildlife, Fish and Conservation Biology. I'm specializing in Wildlife Health and hoping to have a career in Wildlife Rehabilitation and/or Wildlife Conservation and Research. I'm an honors student working on my Signature Work, an individual research project, which I'm conducting under my mentor, Kyra Mills, at the OWCN. I recently was selected to partake in a summer 7-week California Ecology Program through the University Natural Reserve System, where I'll be able to do field research focusing on California's unique systems. I'm looking forward to learning new skills and continuing to meld my education with the outside world. I hope that one day my current and future research can provide insight for environmental policy, wildlife management, and/or be supporting information for other research topics."
Below is a short abstract that summarizes her research project:
Bird Band Inventory Management and Reporting Trends
Bird banding is a technique of collecting data on individual birds. Information received by band reporting is useful in scientific research, management, and conservation projects. Federally marked bands are placed on the legs of birds by permit holders and provide a means of individualized identification. If anyone encounters a bird with a band, they can report the location, time, and any notes of the encounter and the bander will be notified. While there is scientific literature that uses banding data, there is no literature showing band reporting trends and a lack of literature illustrating the process of banding and band organization. This project aims to reveal bird band reporting trends as well as provide insight on bird band inventory management and upkeep. In addition to highlighting the importance and uses of bird banding data, I intend on creating an adaptable and transportable inventory management system for federal bird bands as well as conduct data analysis of bird band reporting trends using the North American Bird Banding Program Dataset. Results from the analysis may provide insight on where reporting can be improved and/or where reporting has been most successful.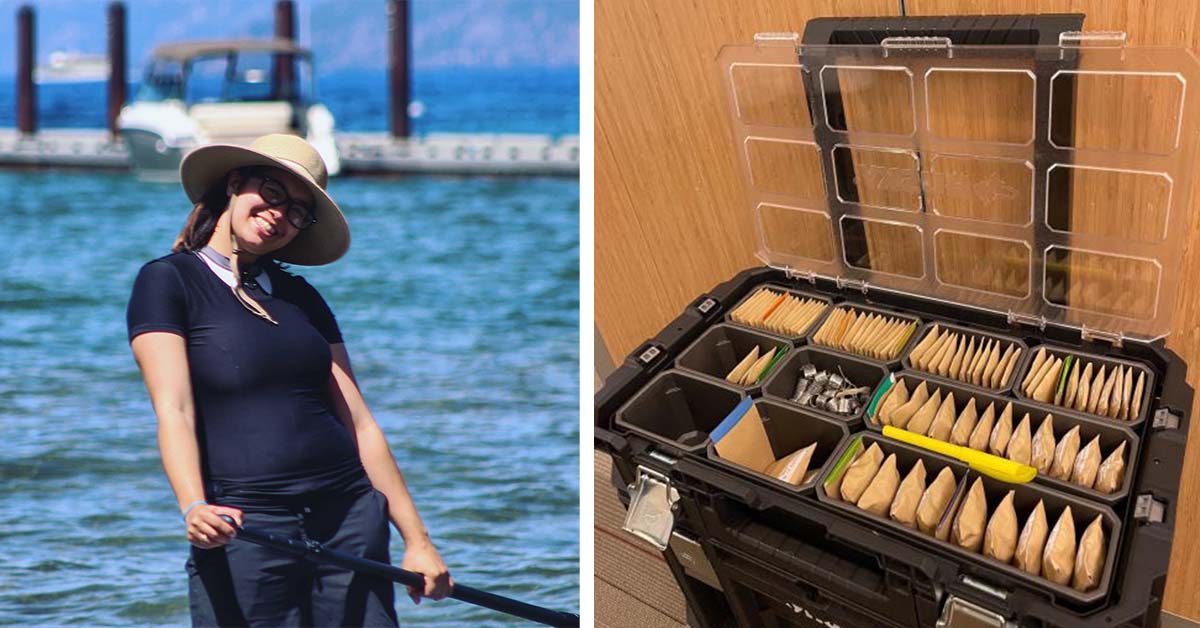 Not only is April helping with the organization of our bands, but she is also diving deep into some of the general banding data to look at reporting trends, as her abstract summarizes.
April will continue to help us with our band organization while analyzing reporting trends over the next few months (and before she goes off on her super cool summer program). A huge thank you to April for all her help so far, and we will send out another update once April has completed her project!
- Kyra
Senior Manager, Field Ops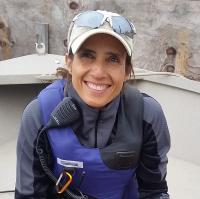 Tags