Onboarding with the OWCN
For those who may have missed OWCN's previous blog about me joining OWCN, I would like to briefly introduce/ re-introduce myself. I am Danny Vickers; I am OWCN's most recent hire (August 21st marked two months!) and have replaced Tim (recently retired) as the new Care Facilities Specialist. I am a California native originally from Placer County. My educational background is in natural and biological sciences, wildlife management and animal science. I hold a bachelor's degree from UC Davis in Animal Science where I concentrated my studies in Livestock Management. Prior to joining OWCN I spent some time in the Army National Guard, Private sector and for the past six years have held two other positions with UC Davis. My most recent position prior to joining OWCN was as the Assistant Manager for the UCD Animal Science Beef Units, where I helped facilitate animal care, facility upkeep, teaching and research.
So now you may be wondering WHY the heck did a livestock person such as myself join OWCN? Well, it's simple: I got tired of chasing bulls! Well maybe not that simple, but I have had to wrangle a few escaped bulls in my time with UCD. On a more serious note, when I came across the job opening for OWCN's Care Facilities Specialist I thought to myself, what a great opportunity to use my educational and occupational background as well as get back into an emergency response type role that I have missed since leaving the Army. So, I brushed off the old resume and applied! Now, months later I find myself submerged in all things OWCN.
Now you may be asking WHAT has this newcomer been up too? Well, this is an easy answer: trainings, facility & equipment maintenance/familiarization, and more trainings! One of the most important trainings I needed to tackle first was the 24HR HAZWOPER certification (this would allow me to respond to an oil spill) and as of last week I can officially say I now hold not only the 24HR but the 40HR HAZWOPER certification. Along with HAZWOPER I have completed a few Incident Command System trainings through FEMA in order to familiarize myself with command structure related to emergency response. I have also completed several OWCN webinars and have familiarized myself with many of OWCN's standard operating procedures. More recently I attended Day 1 of the Oiled Wildlife Specialist (OWS) training, which will be followed by Day 2 where each trainee will join their specialty for hands-on training. I will be taking part in the Recovery specialty, which I am looking forward too.
On the maintenance and facility side of things Wendy Massey has been getting me well acquainted with all our equipment and facilities. So far, I have had to preform small maintenance items on various equipment assets. For instance, the "Petrel" (our Zodiac boat) had a damaged propeller, so I replaced it with a new propeller and other associated parts. There have been many other maintenance tasks, but I will save you from me just listing them out. However, more recently the OWCN Management Team and I have been packing for Day 2 of OWS training, which is being held at one of our Member Organizations, Wetlands and Wildlife Care Center. Upon arrival at Wetlands, we plan to set up a tent city to accommodate the various oiled wildlife specialty trainings. This will also be great practice for myself and the rest of the OWCN Management Team in setting up our western shelters.
These past few months have flown by, and I imagine the next few will too. We have our hands full the next few months with trainings, oil spill drills, and conferences and in between all this we must maintain our readiness to respond to an oil spill at any moment. With the Management Team's constant support through my onboarding, I believe I am ready to meet any challenges ahead and I look forward to meeting more of you who make up this great network and community.
Thank you for reading!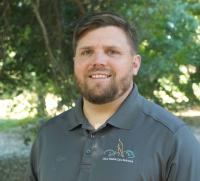 Daniel Vickers
Care Facilities Specialist
Tags