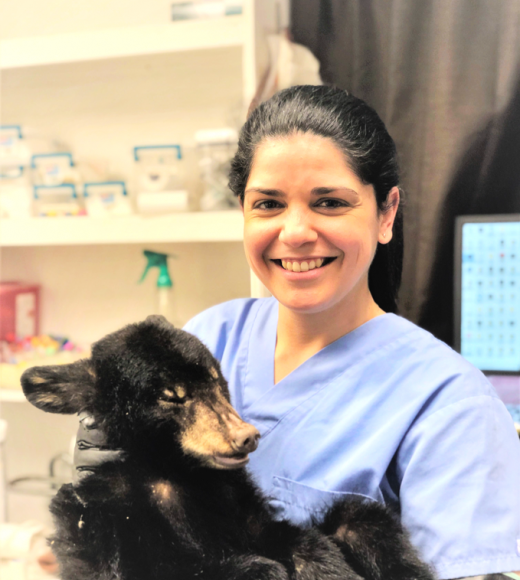 Oiled Wildlife Care Network
Bio
Jamie's passion for working with wildlife began during a research abroad program in South Africa, as a part of her undergraduate studies at Syracuse University. She then obtained her Master's degree from UC Davis, where she conducted research in conjunction with the Karen C. Drayer Wildlife Health Center and California Department of Fish and Wildlife (CDFW) to advance California black bear population health. In addition to her research (and later, during her veterinary studies), Jamie spent 10 years working for CDFW, caring for orphaned and injured wildlife and assisting with large-scale population field studies of bighorn sheep, mule deer, and elk. Jamie obtained her veterinary degree from UC Davis with a focus on wildlife and zoological medicine.
Following graduation, Jamie moved to Reno, NV where she has served as a veterinarian for a mixed animal veterinary practice. As a small and exotic animal veterinarian, Jamie has provided advanced preventative, clinical and surgical care for cats, dogs, companion exotics, and zoological collections at the Sierra Safari Zoo and Animal Ark Wildlife Sanctuary.
Jamie is excited to return home to UC Davis and join the Oiled Wildlife Care Network team. As Care Veterinarian for the OWCN, she is looking forward to influencing the care of wildlife affected by oil spills, expanding response capability through training and public engagement, and advancing research in the field of oiled wildlife science.