OWCN Attends the 14th Effects of Oil on Wildlife Conference
OWCN's Management Team members, along with many network organization members, attended the Effects of Oil on Wildlife (EOW) Conference in Long Beach, CA September 26th-30th. This conference has occurred every few years since its inception in 1982 and is "the only global meeting focusing on the planning, response, rehabilitation, and research aspects of oil spills and their impacts to wildlife".
This was my first EOW, and boy was it a whirlwind! With all the OWCN Management Team present, we had a lot of representation within the various facets of the conference. In fact, the OWCN was involved in leading 2 workshops, giving 11 presentations, presenting 5 posters, and participating in 3 panels.  With so many great presentations, it was hard to choose which ones to attend when two interesting talks were occurring at the same time!
Not only were there lots of incredible presentations and panel discussions from folks all over the world, but there were also several fun events to attend outside of the lecture rooms. We got to experience a sunset Harbor Cruise, a fun excursion to the Aquarium of the Pacific, and of course, a wonderful banquet dinner complete with live music, dancing, and a photo booth!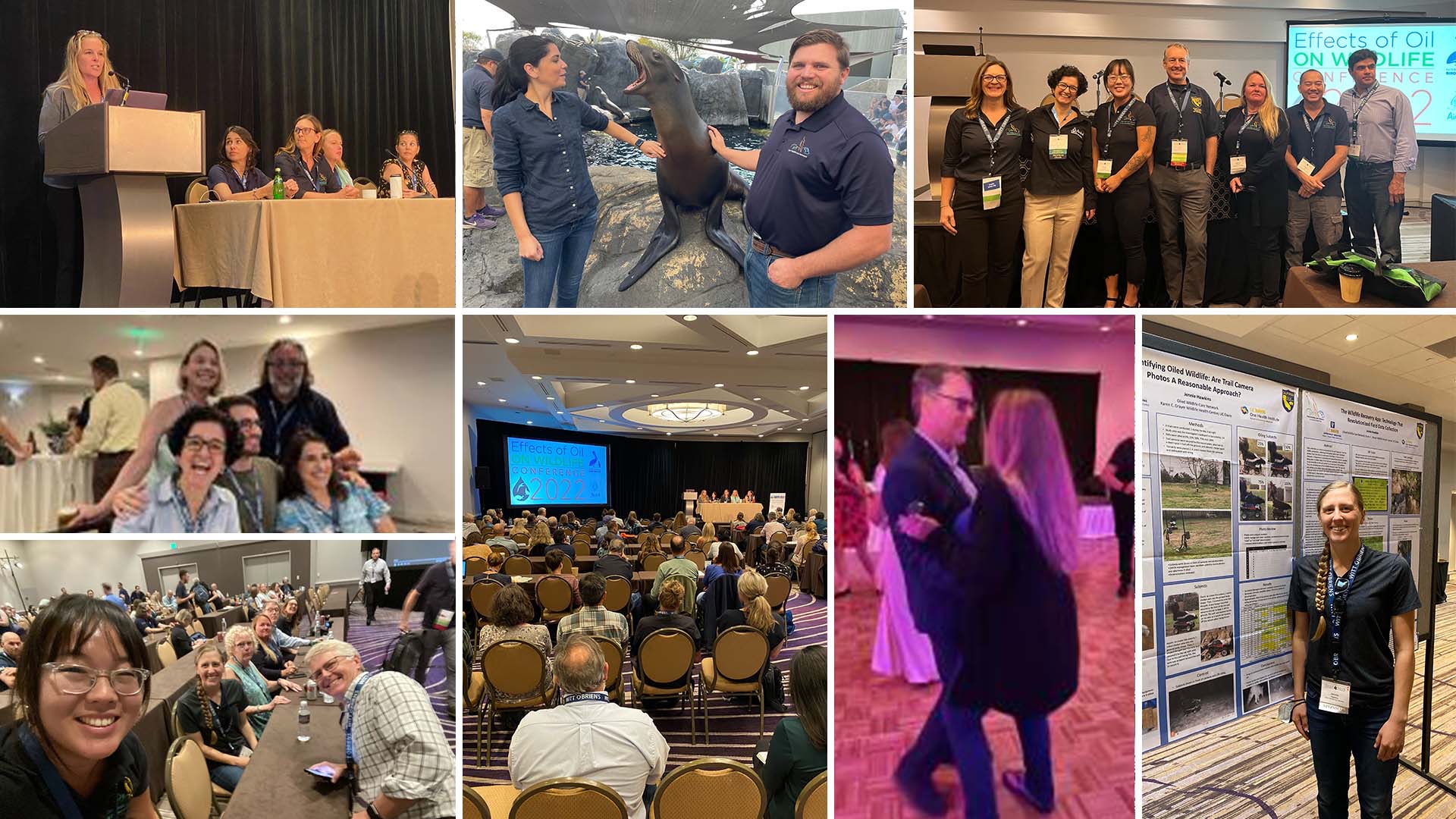 The conference concluded with a talk from the one and only Curt Clumpner, who presented on the history of EOW, how things, and people, have changed over the years, and led a panel discussion to hear others thoughts on the past, present and future of this conference. It was a very insightful discussion, and one of people's favorite talks due to the historical context it provided. In case you missed his talk, or want to reminisce on the conference, or to experience it vicariously for the first time, peruse the photos below and let your imagination take you back to late September in the beautiful Long Beach area, amid the ruckus of likeminded mingling people eating snacks, drinking coffee, and pondering whether the conference title "Effects of Oil on Wildlife" really captures the conference spirit today…