A Fun (and Necessary) Day on the Water
It's been a hot summer so far, and it is not over yet! Fortunately, several of us from the Management Team had the good fortune of spending a day on the water recently. A good excuse to get away from our desks, you might ask? Well, maybe…let me explain.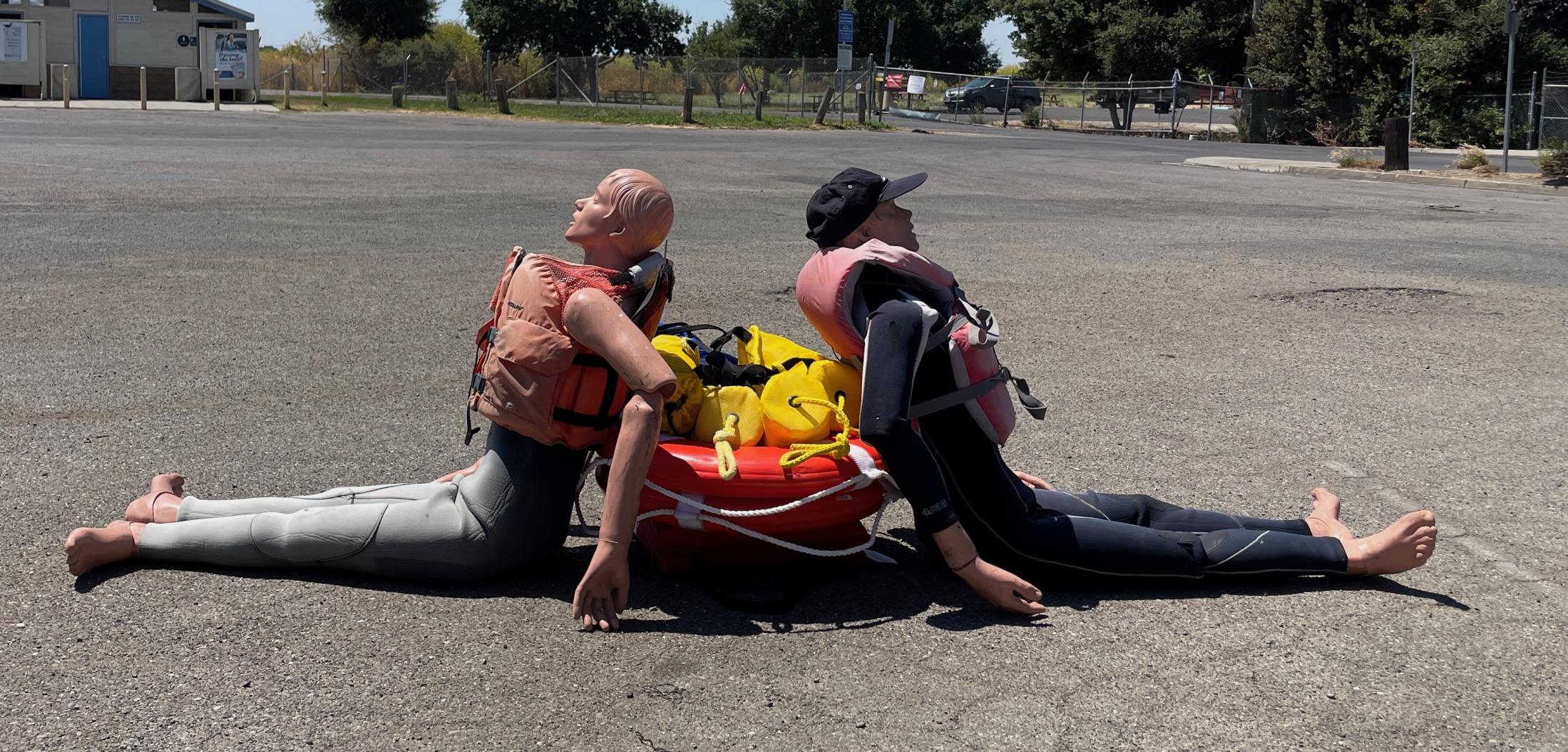 You see, we have several response boats that we need to maintain and ensure proper functioning for immediate deployment to a spill. This entails monthly engine checks and maintenance, as well as annual vessel safety inspections. Taking the boats out on the water periodically helps us feel confident that they do in fact work well, an important aspect of readiness. In addition, taking our boats out gives our Management Team a chance to keep our skills sharp – not only in operating the boats on the water, but also trailering and launching/retrieving the boats. Also, some of us have taken the Motorboat Operator Training Course (MOTC) and, in order to keep up with our certification, periodic refreshers are required. Fortunately, we have the amazing support of James Fitzgerald and Greg Flederman from the UC Davis Boating Safety office. They not only teach the MOTC and refresher courses, but they also support us with any boating work we do, including our annual safety inspections.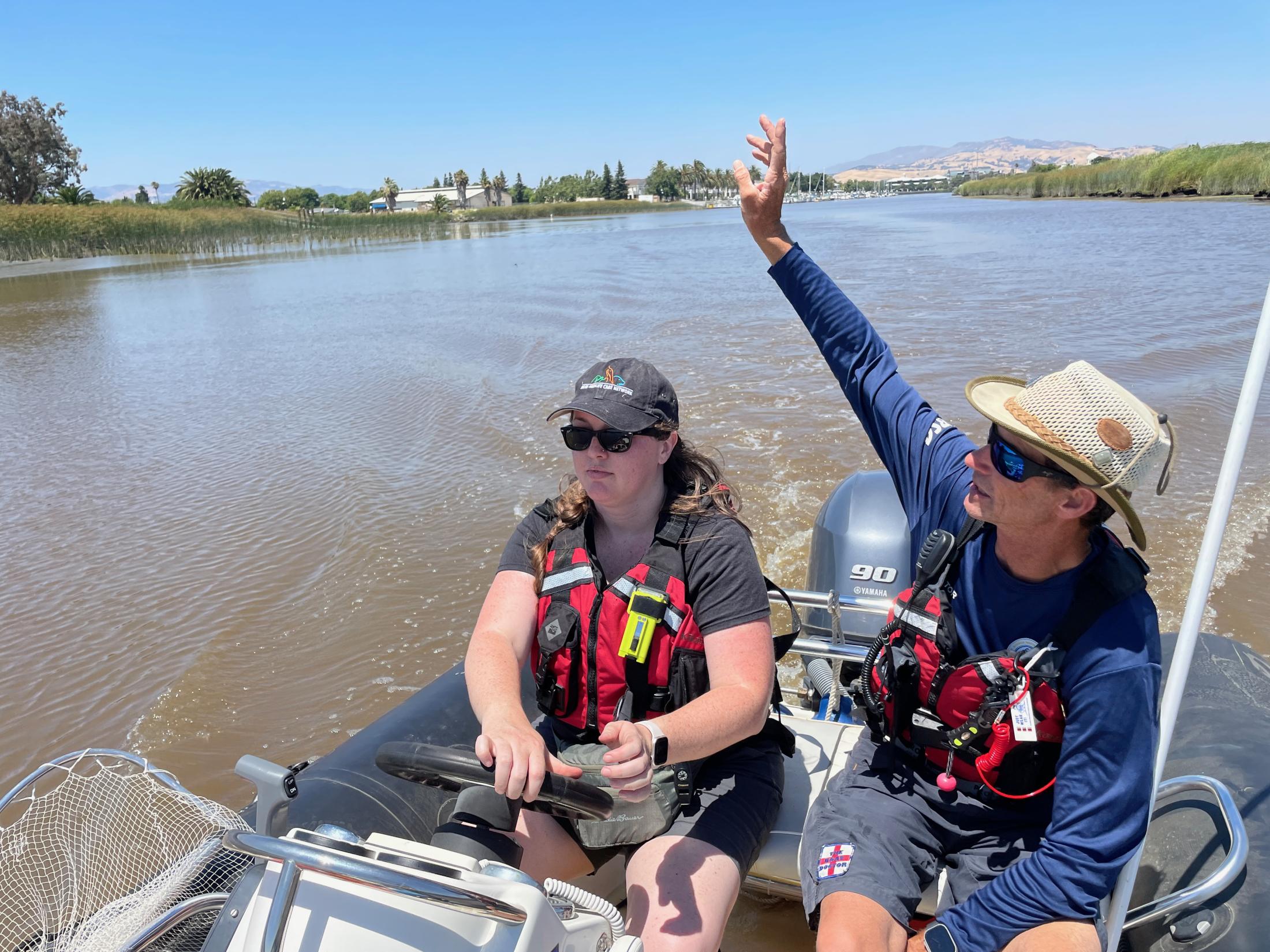 For our most recent boating day it was forecasted to be over 100oF, so a day on the water was a welcome change to our usual routine. The plan for this particular day was to "kill a few birds with one stone" (a horrible saying, if you are usually trying to save birds, like the OWCN is!). Goals for this day included: the annual boat inspections on two of our vessels, MOTC refresher courses for Danny, Jamie, and me, overall boat running and functionality test, and just general practice with boating and trailering for all of us.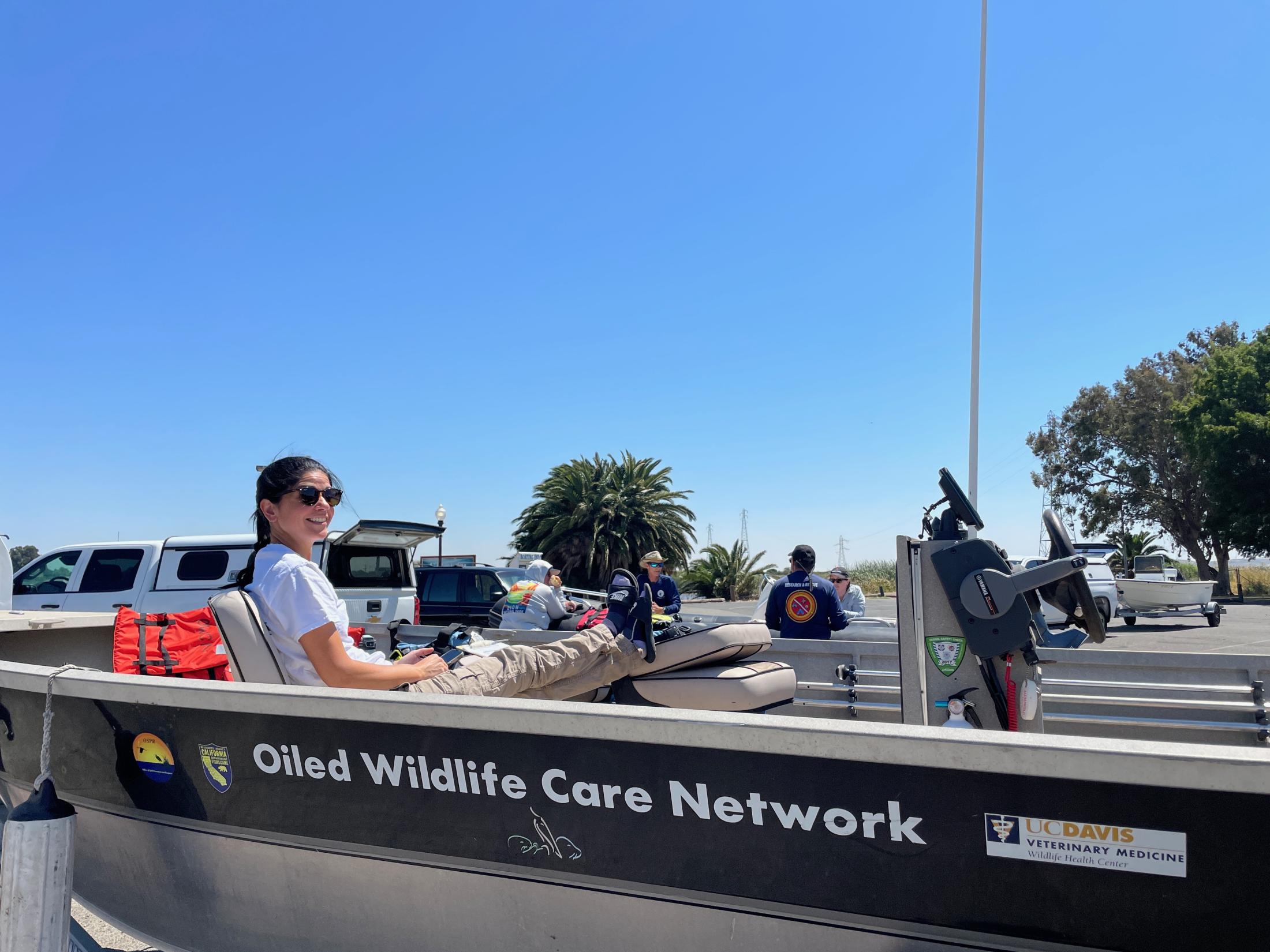 Danny, Frankie, Jamie, Sam, and I met James and Greg at the Suisun boat launch and started the day with a refresher on knots and line stowing techniques. Other skills we covered this day included: pre-departure preparation, vessel safety inspection and launch preparation (including filling out a Float Plan), vessel towing (launch and recovery), maintenance and log keeping requirements, docking and maneuvering, man overboard procedures and recovery, object avoidance and recovery, beaching and near shore maneuvering, navigation and piloting, station keeping, and rescue throw bags.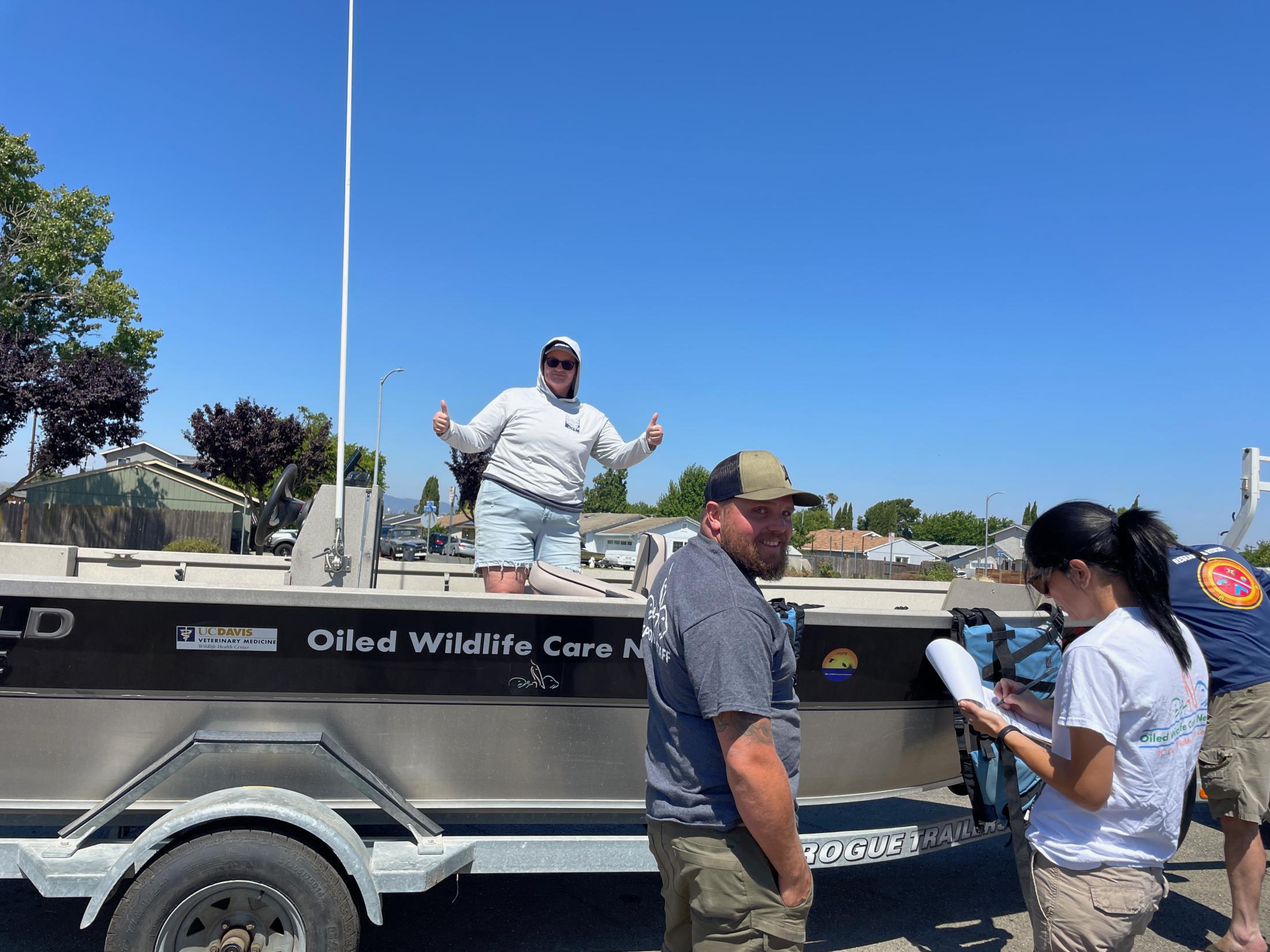 All in all, a successful day on the water, meeting our goals of safety, practice, and boat functionality! And yes, we did have fun and stayed mostly cool!
Kyra
Wildlife Biologist – Wildlife Operations