Bad Jokes, but Amazing Support
Remembering Matt Blake (June 24, 1974-February 20, 2023)
As many of you may have read by now, the OWCN Management Team is deeply saddened by the sudden and untimely loss of Matt Blake, the One Health Institute's Chief Operating Officer, the OWCN's manager of administration and communications, and Oilapalooza's main Dad for the reception's "jokes". Matt passed Monday, 20 February 2023 from an acute medical condition, and is desperately missed by his wife Sarah, two 13-year-old twin daughters Charlotte and Delilah, and a community in shock and sorrow.
It's very hard to put into words what Matt meant to the OWCN - both because it's extremely difficult for me to write about, but also because Matt did much of the intangible work that was (and is) absolutely necessary to keep the Network operations going. He helped me daily in the administrative necessities of the huge collaborative Network that we are - budgeting, partner coordination, HR, grant/contract management, and the other "sexy" parts of the OWCN - as well as working closely with Eunah to make sure the Network communications went flawlessly, but also pitched in whenever and wherever needed. He was often one of the first to volunteer to trailer one of the OWCN's larger units to a spill site, and while he was not an "animal person" (his words), was willing to play whatever role was needed in field in care should a large incident occur.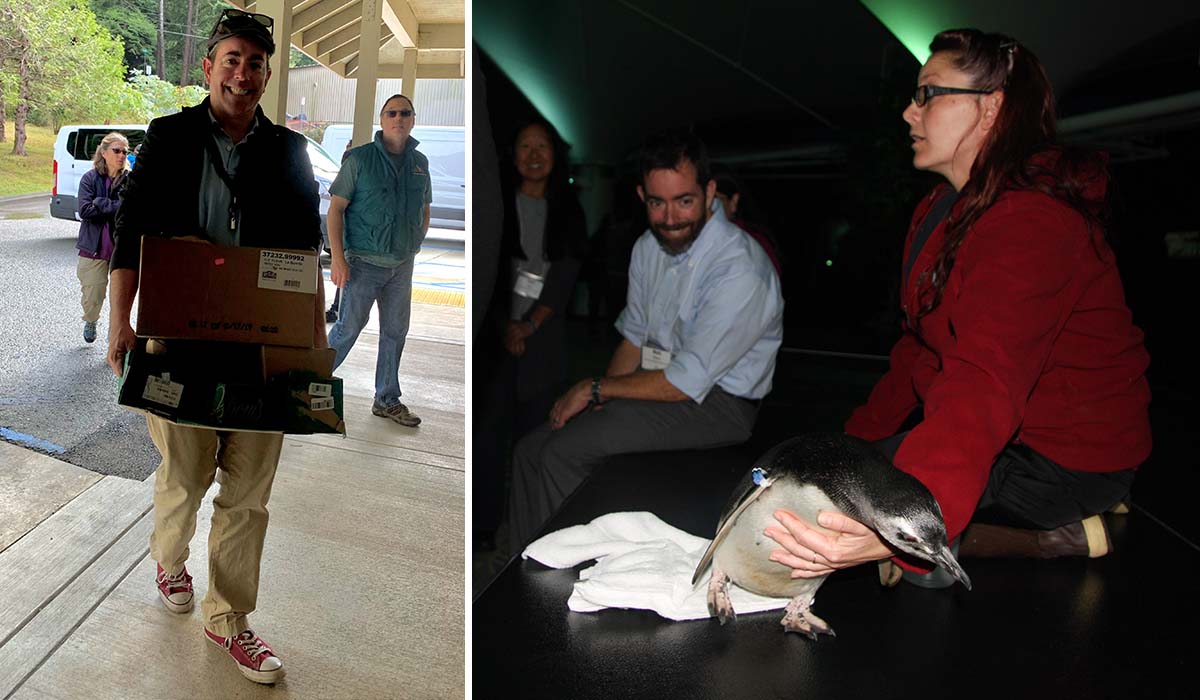 I think know his greatest joy in working with the OWCN was the time, effort, and attention he put into the more social events that the OWCN held - namely Oilapalooza. Matt LOVED a party - and making sure the conference went off without a hitch (and was both fun as well as informative) was his primary goal. From ensuring transition music was just right between speakers, to making sure an audio clip of an "audience" clapping what queued when we were forced to go completely virtual, to the extreme focus he had on making sure the event pin was the best possible, was just some of the actual event details he pored over (in addition to being our default A/V guru).
The reception between the lecture and lab day, however, was where Matt's joy shined the brightest. For those who have not yet been to an Oilapalooza, the reception is a time to rekindle existing relationships between folks from our 45 Network organizations, but also to strike up new friendships. During this, many of our Network partners bring donated items (logowear, entry tickets, artwork, food/wine, and the like), which are raffled off to attendees. In the early years of Oilapalooza, the tradition was established by Greg Massey and me to tell "Dad Jokes" in-between items. When Matt joined the team, this tradition was firmly embraced by him, as it blended many of the things he loved the most - a party, giving gifts, being in the limelight, and bad puns. The more groans his "jokes" received, the happier he was. However, nothing delighted him more that hearing how much fun all of the OWCN responders had during the event.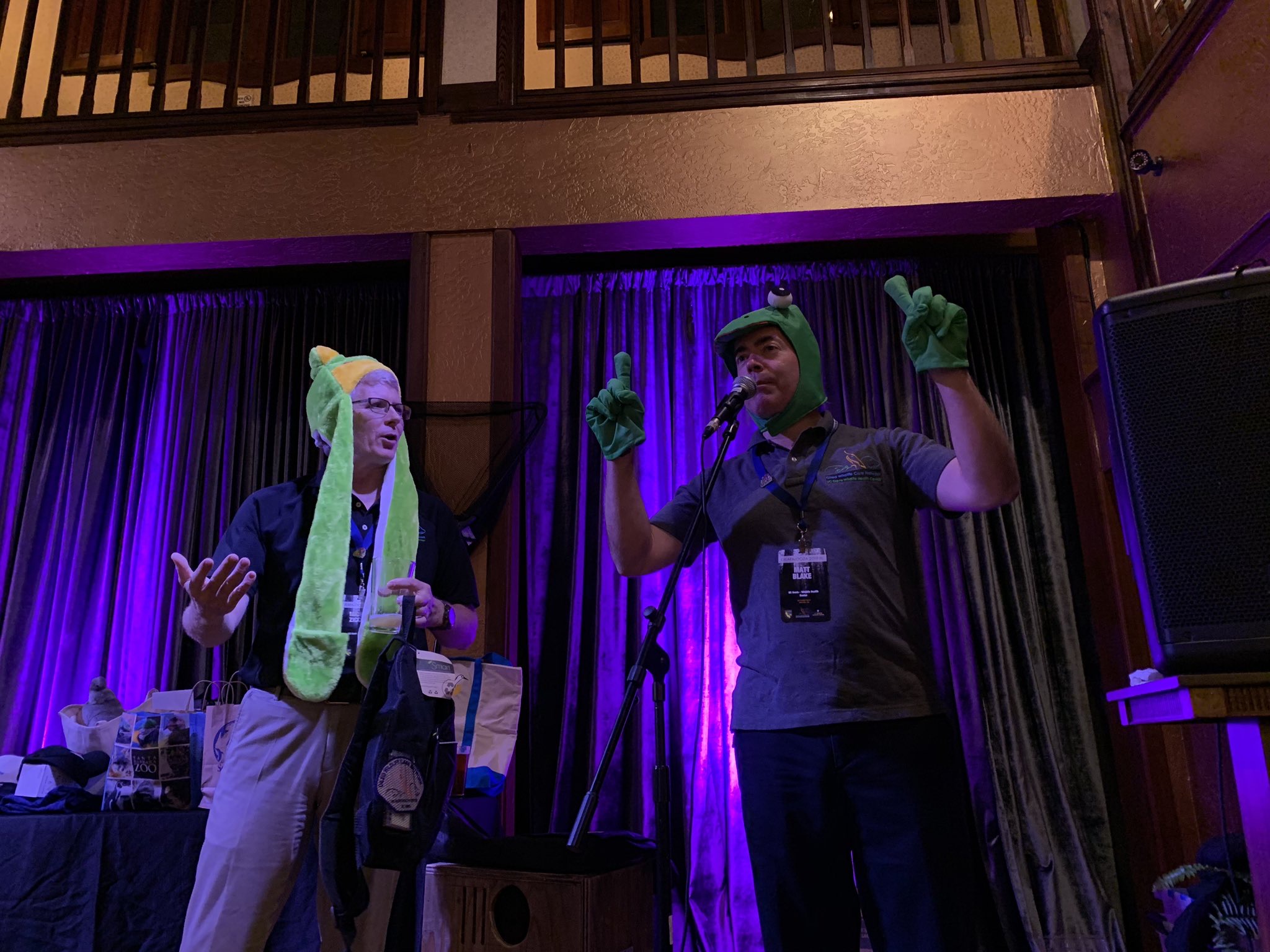 Which brings me to my key point: Matt Blake cared deeply about people, and devoted his life to making everyone around him as happy and fulfilled as they could be with their work, as well as with their lives. As he admitted, he was not an "animal person", but he was extremely respectful of those of us who have devoted our lives to caring for animals in crisis, and saw it as his mission to make our jobs as seamless as possible to make sure wildlife in need received the best capture and care possible.
He will be terribly missed by all that knew and loved him.
- Mike